Kayaking & Camping Essentials. I'm guilty.  I saw I will promise to "review" the packing list with enough time to assess what I need for my upcoming trip so I can decide what I will and will not bring. I'll skip a few recommended items even if I have never done the activity I've signed up for.
As I'm an adventure operator, I see that I'm definitely not the only one!  Unfortunately I'm all too aware of how omitting things off your packing list can really impact the awesome-factor of one's trip.
So… I've compiled a list of 3 of the things you don't want to forget to bring on your Wildcoast kayaking trip and why.
Wildcoast provides all the camping gear you will need out in the field for two reasons: so you don't have to pack along bulky camping equipment on flights, and so we know that you're properly equipped and outfitted for a comfortable outdoor experience.
We provide a straightforward packing list of what YOU need to bring. There's an option on our website to download/print the PDF so you can use it as a checklist while packing.
Below are 3 of the most important "don't forget" kayaking & camping essentials:
1. Water Shoes for Kayaking – Don't leave home (for a Wildcoast Adventure) without them!
I'm serious!  The wild coast of the West – particularly of the Inside Passage – is a colourful assortment of rocks, sea life and shells.  A barefoot beach encounter is not only incredibly slow-going and dangerously slippery, it can also be bloody – yikes!
Exploring the shoreline is beautiful and fascinating when you're properly prepared:  shore launching with water shoes will keep you loving every minute of your adventure.  Water shoes span a large spectrum of affordability & durability – so price, and whether or not you are going to use them again, will determine where you fit within this spectrum.
The two things to look for in a water shoe is a sturdy, rubber sole, and full foot coverage.
Affordable / Disposable: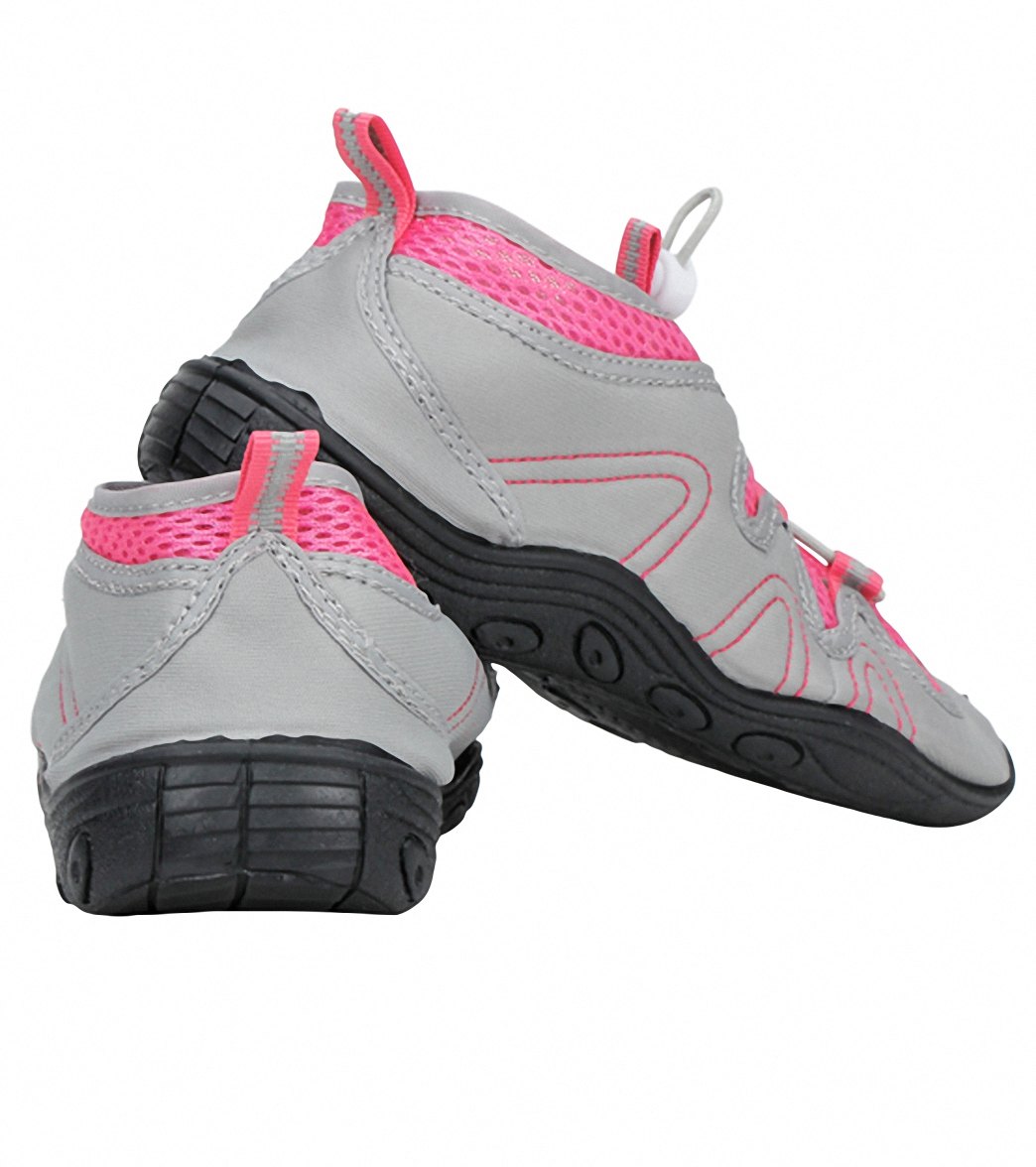 Pricier / Long Life of Water Adventuring: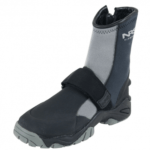 2.  West Coast Weather Protection (sunglasses, hats, jackets) – There's No Bad Kayaking Weather when you're prepared
You'll be living and kayaking in a temperate coastal rainforest, which manifests a vast cross-section of "weather" conditions that one needs to be prepared for.  Being unprepared and uncomfortable can really throw a wrench in your ability to thoroughly enjoy your wilderness surroundings.
As locals, we live by the "layers" mentality: versatile layers allow for requiring less clothing, while being prepared for a variety of weather conditions.  Choose clothing that will layer comfortably, so you can build a warmer outfit, or peel down to something more comfortable.  Having more of the smaller camp clothing items like T- shirts, undergarments and socks, will allow you stay "fresh", while wearing bulkier camp clothing items, like pants and a sweater, multiple times.  Adjusting to changing weather conditions by removing or adding one layer, makes for much less of an ordeal than swapping out an entire ensemble.  Trickier also, in a kayak.
For Cool/Inclement Weather – Warm layers:  even in summer– a hot day can be followed by a chilly night.  Combining summer clothes with a set of fall clothes for camp will have you prepared for all temperatures.  A shell style jacket with simple hood will not only repel rain, but when paired with warmer layers underneath will add extra warmth against any wind.  More on this to follow.
For Warm Weather – Hats / sunglasses / water bottle – sun protection in the form of hat, sunglasses and even light long sleeves will keep sun off.  Remember you'll spend a lot of time on the water, which reflects/amplifies the light. You should also have your water bottle at the ready so you can stay hydrated.   Bungees on the deck of your kayak make an ideal place.
3.  Kayaking Clothes – Synthetic Paddling Clothes
This doesn't exclusively mean high-tech performance gear – this means anything that is not cotton.  Perfect.  You wouldn't do a work out in jeans, right?   Synthetic clothing wicks away moisture, and dries quickly.  It will also provide movement and comfort as you get into your paddle groove.   You can pick up a perfect outfit at department stores, in the fitness clothing section.  Don't be afraid to wear the same paddling clothes every day.  You're out in the fresh air, and kayaks provide "forced space" between you and your co-paddlers. For kayaking, a warm weather outfit and a cool weather outfit is all you'll need.
Wildcoast staff are experts on what does & doesn't work on the field.  If you have questions about the gear you are planning to bring, ask the expert!   It's much easier to re-pack at home, than on-the-fly abroad.
Get the full packing list, and more tips here.
If you enjoyed this post and are thinking about joining a Wildcoast trip in the future, check out our current specials and kayaking trips!