TRIP TYPE


WHALES, WILDLIFE, & WILDERNESS KAYAKING EXPEDITION
Tour Overview

Whales, Wildlife and Wilderness Kayaking Trip, into remote areas of the Discovery Islands and Desolation Sound.
Zodiac, Kayaking, Camping and More
This 5-Day trip includes a first night in a Quadra Island Resort. On Day 2 you will experience a 4 hour exploration in a covered boat or zodiac that extends the trip into areas beyond the reach of our kayaks. This maximizes your immersion into areas known for spectacular wildlife encounters. Combining two of the prime reasons to visit this region: its abundant population of Orcas, Humpback Whales, Dolphins, and Seals and the remote beauty of the wilderness, this adventure is unforgettable.
Your trip begins with the exhilarating wildlife adventure by boat. Keeping busy while you are exploring, your sea kayaking expedition guides have camp set up and dinner prepped at the remote island where you will begin your kayaking journey. After a delicious wilderness feast, enjoy an optional evening kayak before heading to your tent for a peaceful night's sleep. 
The next morning you begin 3 days paddling down the coast, seeking more encounters with wildlife. Kayaking in the Desolation Sound and Discovery Islands region, the remote islands along your route provide an escape into the British Columbia wilderness. 
This trip is ideal for all adventurers with a good level of fitness.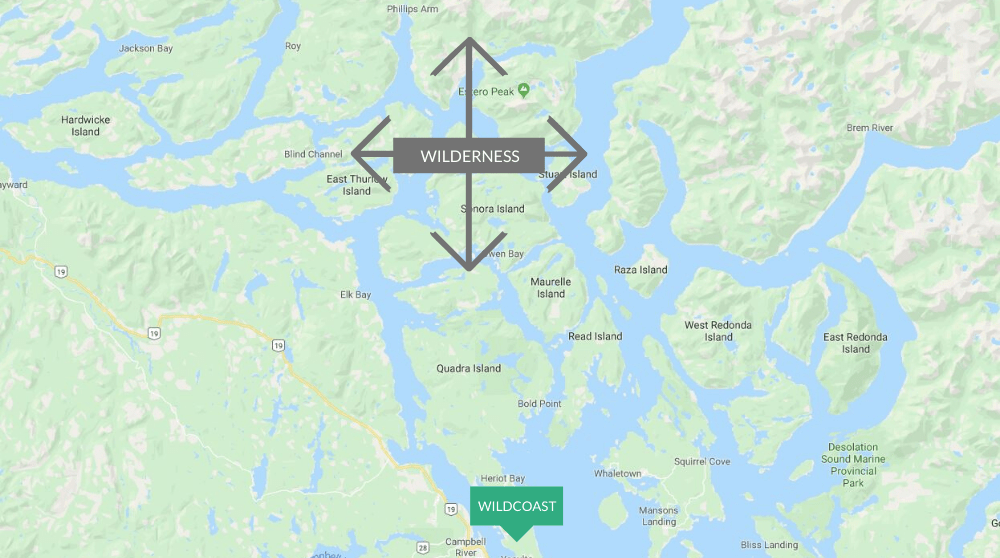 Coastal Cuisine
We know how important food is when in the wilderness. We stock our boats with delicious, hearty, and plentiful food. Each year we enlist a local gourmet chef to design the menu and train our guides to be excellent wilderness cooks.  Fresh meals prepared each day will give you the energy you need for the adventures each day brings.
Quality Expedition Tents & Warm Sleeping Bags
All gear needed for your whales, wildlife and wilderness kayaking trip (kayaks, paddles, tents, & dry bags) is included in the trip price. Our equipment is kept in top-notch condition. From toasty sleeping bags to crawl into at the end of each day as you head off for a peaceful sleep to our quality tents (including tents for singles so you don't have to climb in with anyone else if you are a solo traveller).
High Staff to Guest Ratio & Small Group Size
The maximum number of guests on Wildcoast's whales, wildlife and wilderness kayaking trip is ten and our staff to guest ratio is 1:6 or better.  Wildcoast Adventures guides have a wealth of knowledge and experience and are always ready to answer your questions. What's even more amazing is that they can cook too!
Resort Stay on Night 1
Zodiac Whale Watching & Wilderness Tour (Day 2)

Sea Kayaking (Day 2-5)

Wilderness Camping on Remote Islands 

Spectacular Wildlife Encounters
Delicious Local Fresh Food for Every Meal

Quality Expedition Tents & Warm Sleeping Bags

High Staff to Guest Ratio

Small Group Size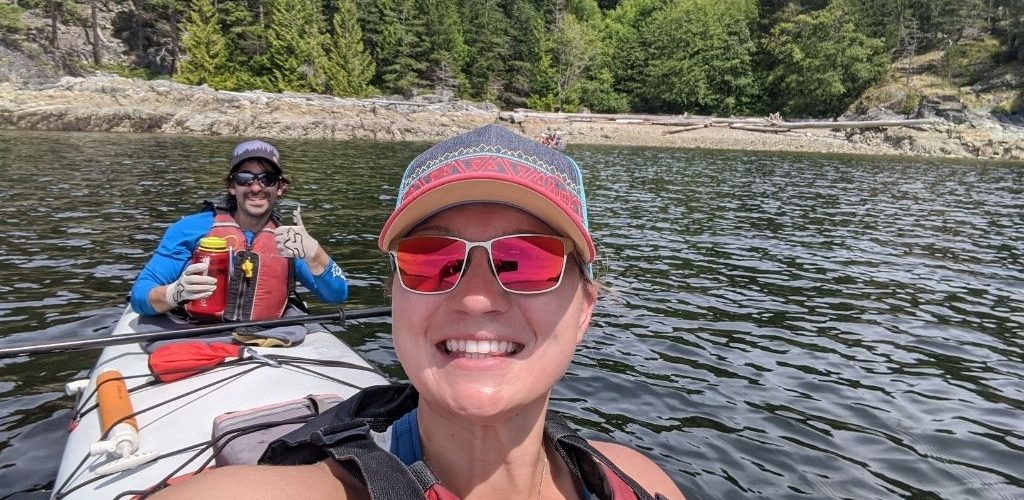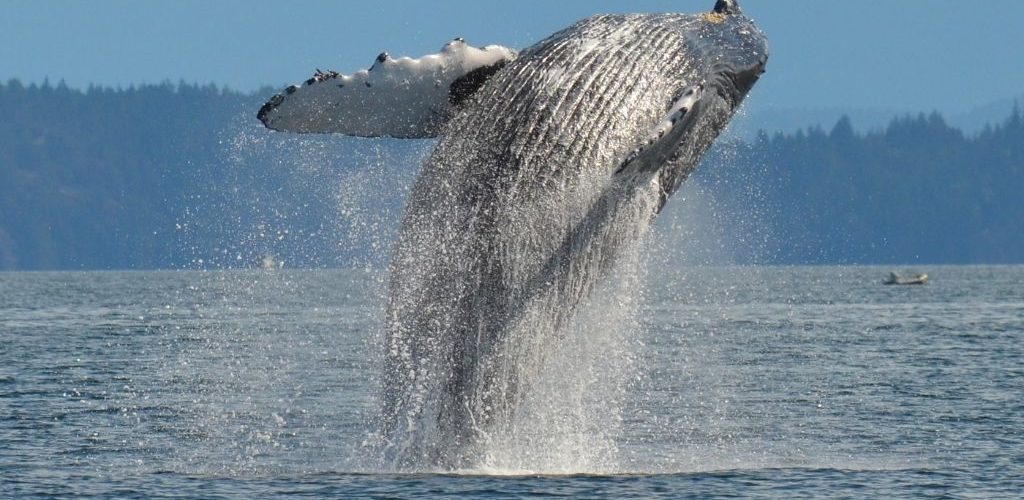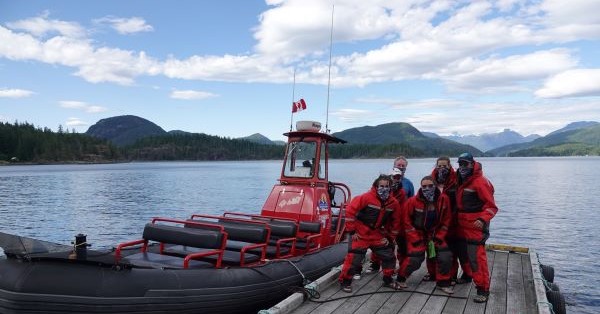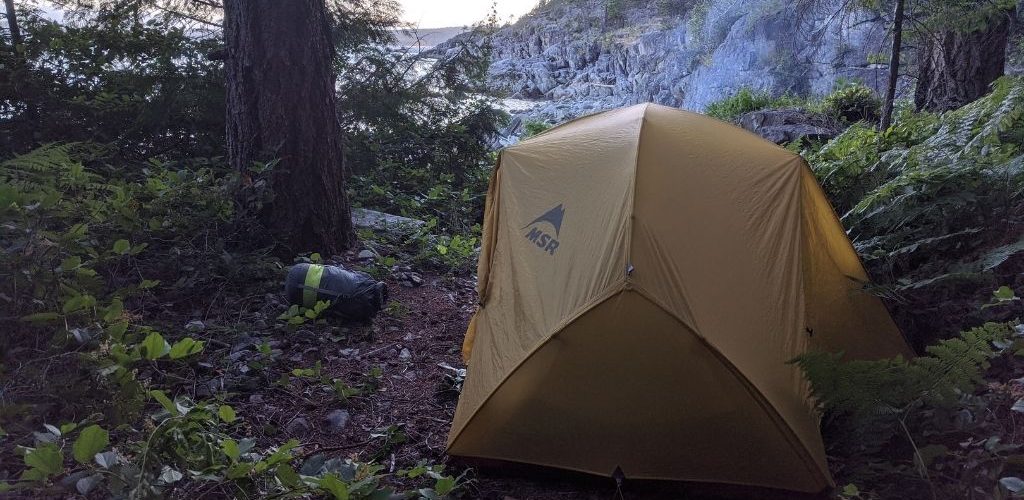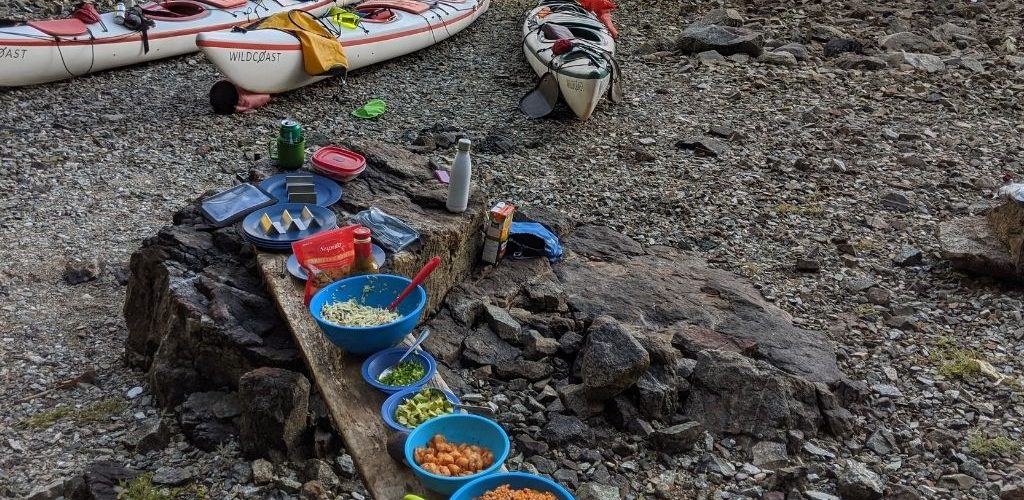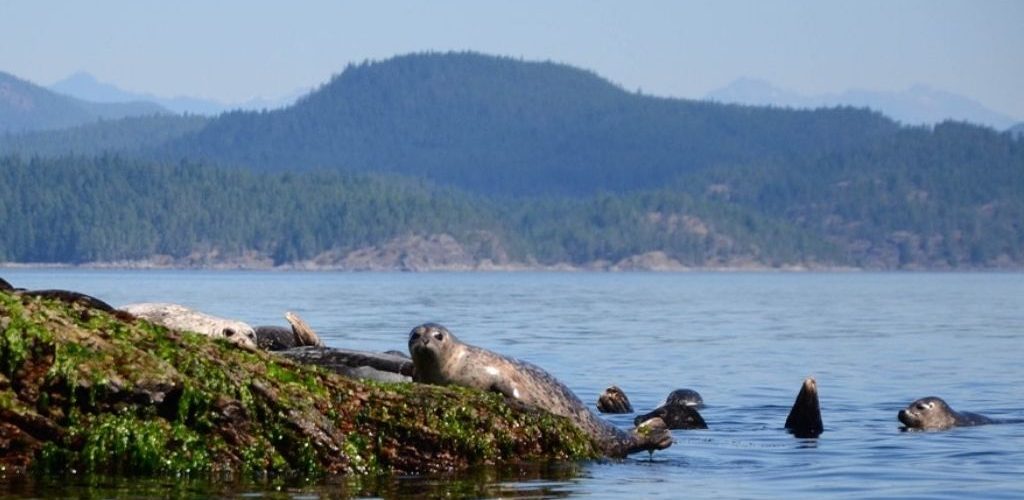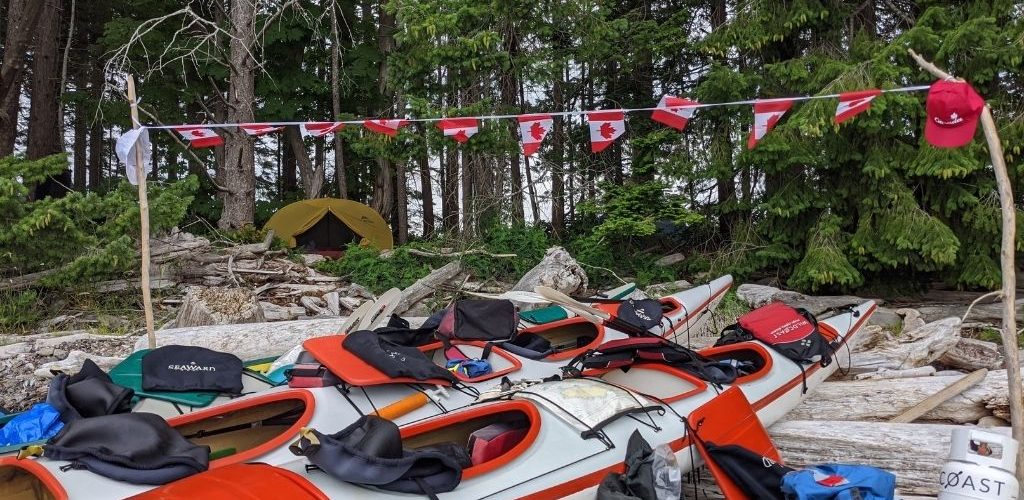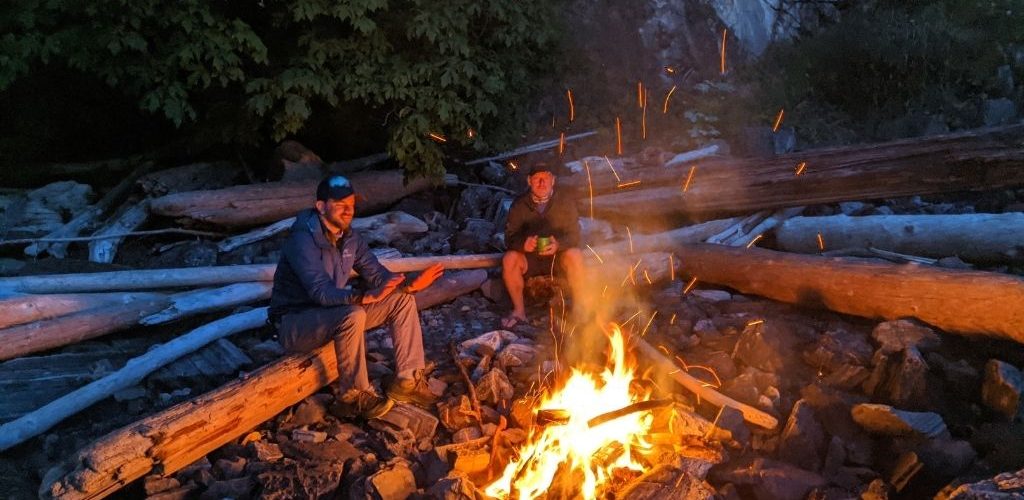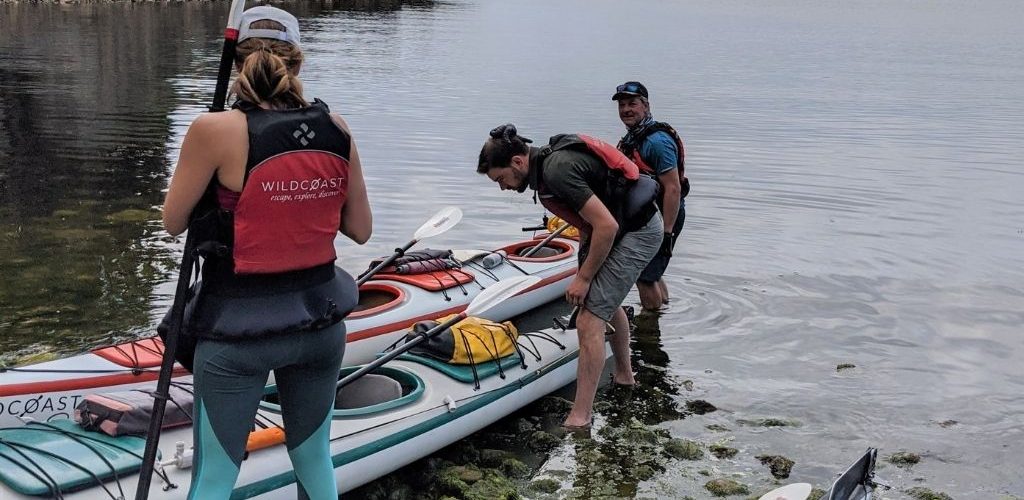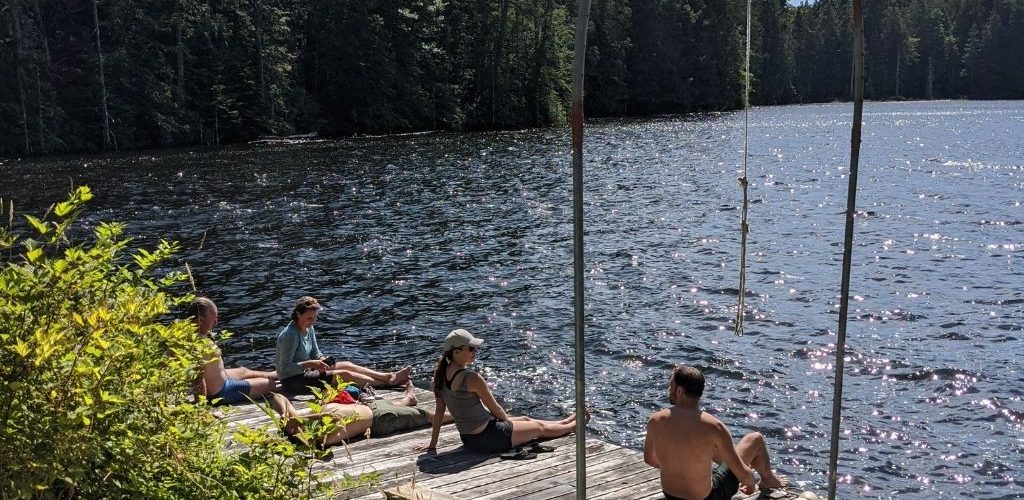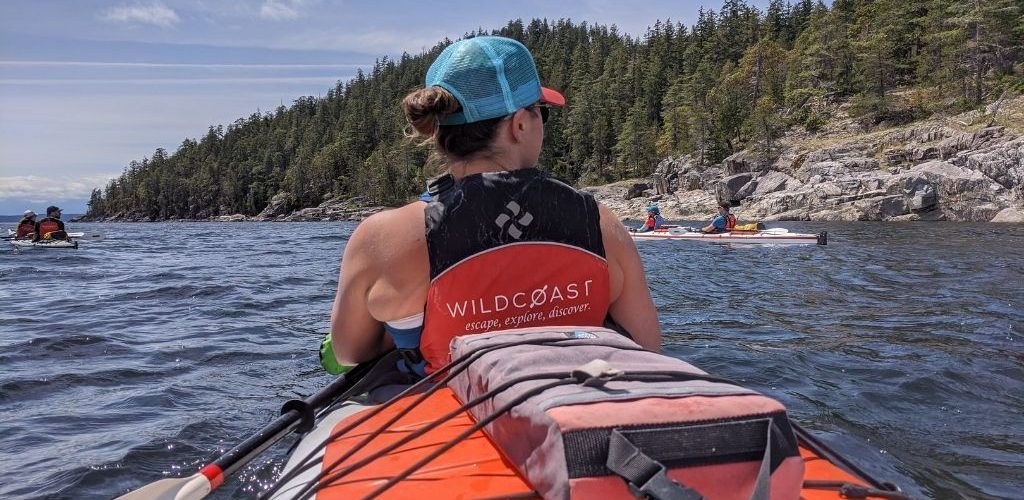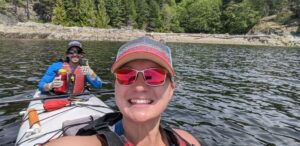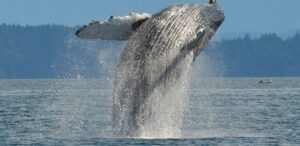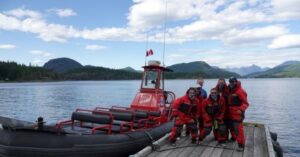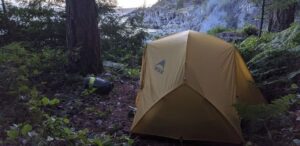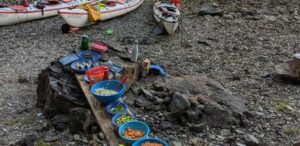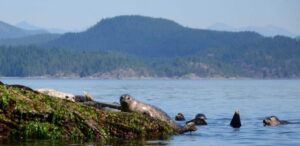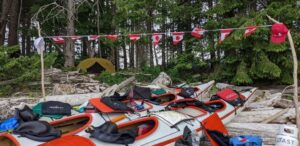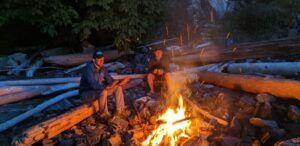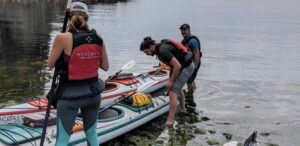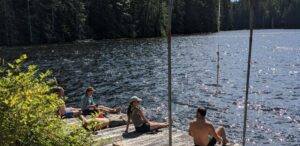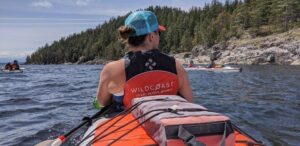 Whales, Wildlife & Wilderness Kayaking Trip
5 Days, 4 Nights
2024 Trip Dates
June 2 – 6
June 9 – 13
June 16 – 20
June 30 – July 4
July 7 – 11
July 14 – 18
July 21 – 25
July 28 – Aug 1
Aug 4 – 8
Aug 11 – 15
Aug 18 – 22
Have a group and are looking for alternative dates? Contact us for more options.
Tour Itinerary
6 Frequently Asked Questions About This Trip
TESTIMONIALS
An unbelievable West Coast Adventure. Truly experience the nature and beauty of what this area of the world has to offer. Wildcoast didn't just put together a kayaking trip for us; they knitted together a complete package of wildlife experiences including a whale watching tour onboard a Zodiac, swimming, hiking, and camping! Always playing true and staying environmentally conscious of their surroundings. Felt incredibly comfortable and catered to in every way. Great way to spend my husband's birthday; surrounded by some five-star friends as well! After this 4 Day Whales & Wildlife package; it is definitely in our plans to return and experience Orca Camp.

5 Star Google Review