TRIP TYPE


Kayak with Whales Day Tour
Tour Overview

Only have a day? Wildcoast Adventures and Campbell River Whale Watching have joined forces to deliver the most spectacular Kayak with Whales Day Tour for avid adventurers.
This incredible kayaking and whale watching adventure will transport you into the heart of the wilderness teeming with wildlife.  You will spend half the day kayaking in areas known to have wildlife and half the day on a whale watching excursion. Combining these two adventures maximizes your wildlife encounters.
This area is home to humpbacks, orcas, dolphins, seals, bears, and other wildlife.
Small group size (no more than 11 guests) provides an intimate wilderness experience.
Tour Highlights
The tour begins at the Campbell River Whale Watching Floathouse with a brief explanation of the wildlife you may encounter, a map of the general area of travel, and safety information.
Itinerary (8-9 hour tour)

Boat transit to remote area with known wildlife
3-hour Kayaking in the Wilderness
3-hour Whale Watching Excursion
Nature interpretation by your certified guides
Delicious lunch & snacks
Wildlife you may encounter:

Whales: Orca & Humpback
Pacific white-sided Dolphins
Seals & Sea Lions
Bears & Eagles
Inter-tidal life: seastars, jellyfish, urchins
Kayak with Whales Day Tour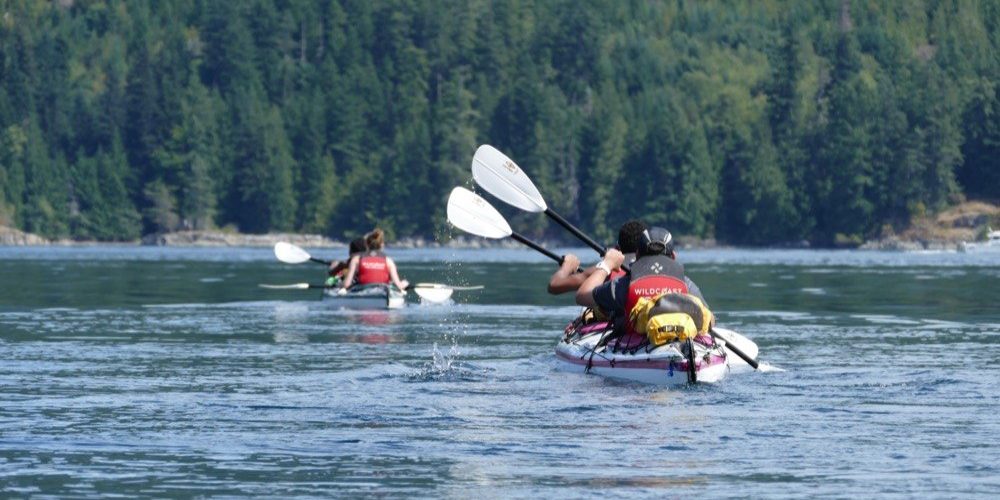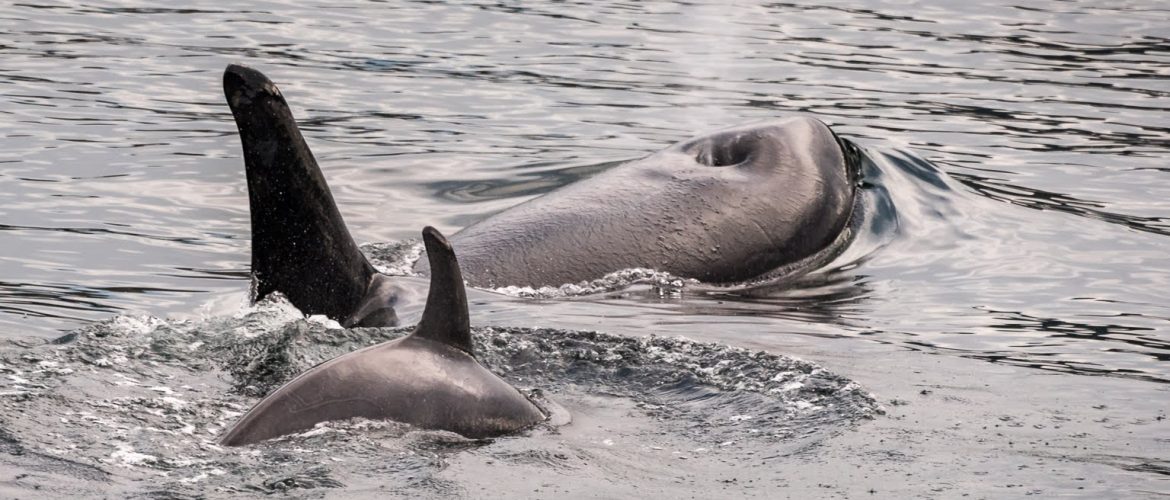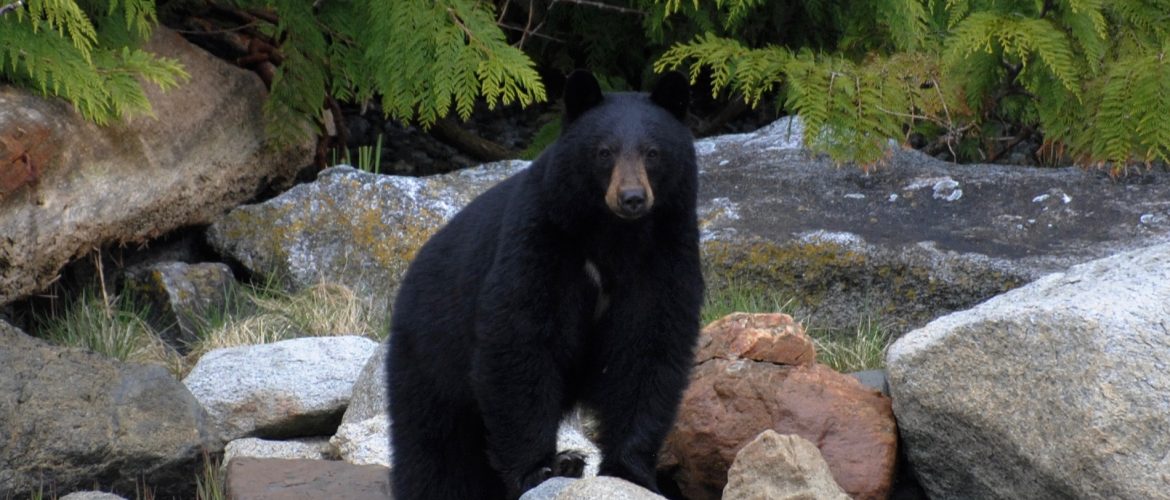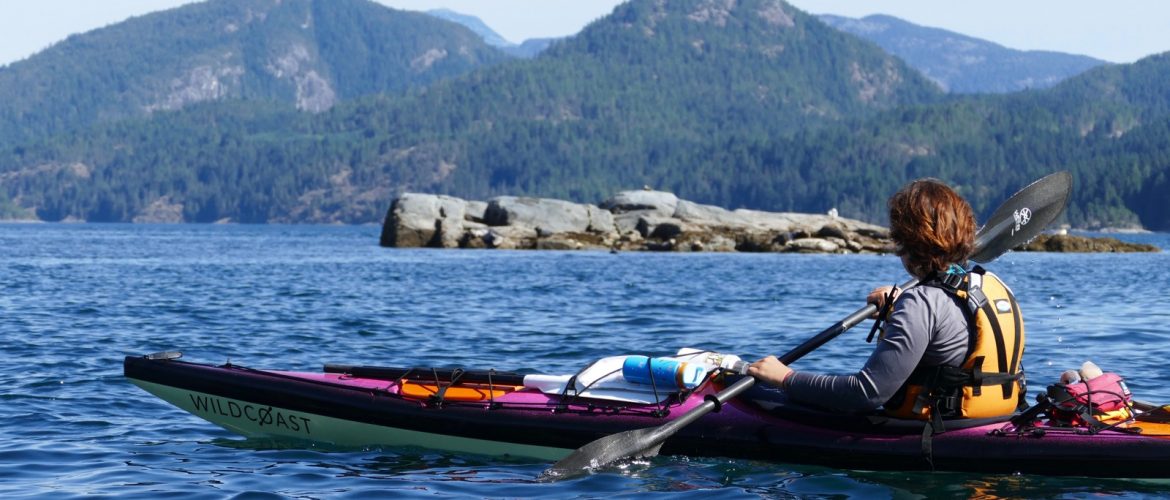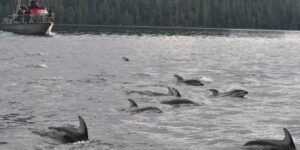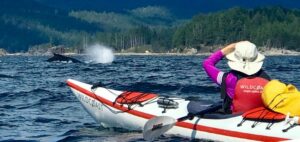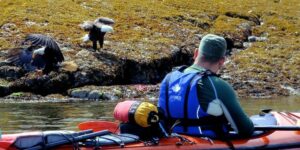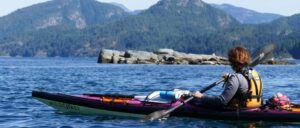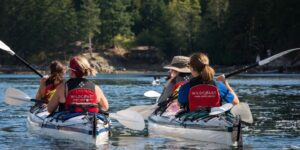 Kayak With Whales
FULL DAY TOUR
Trip Dates
July 6 – August 15
Note: minimum age to participate in this tour is 12 years old. To see availability and secure your spot click "Book Now" button
$339 per person
note: trip requires 5 guests to operate

8% fuel surchage + $1pp conservation fee are extra
Frequently Asked Questions About This Trip
Testimonials
If you live on the West Coast, then kayaking is a must-try activity to get out on the water and experience the beauty up close. If you are a visitor, then kayaking is the best way to appreciate the uniqueness of the Pacific West Coast.

TripAdvisor 5 Star Review